ASSEMBLY #9 presented by lester st. louis & luke stewart
---
Date:
September 27, 2023
Time:
8pm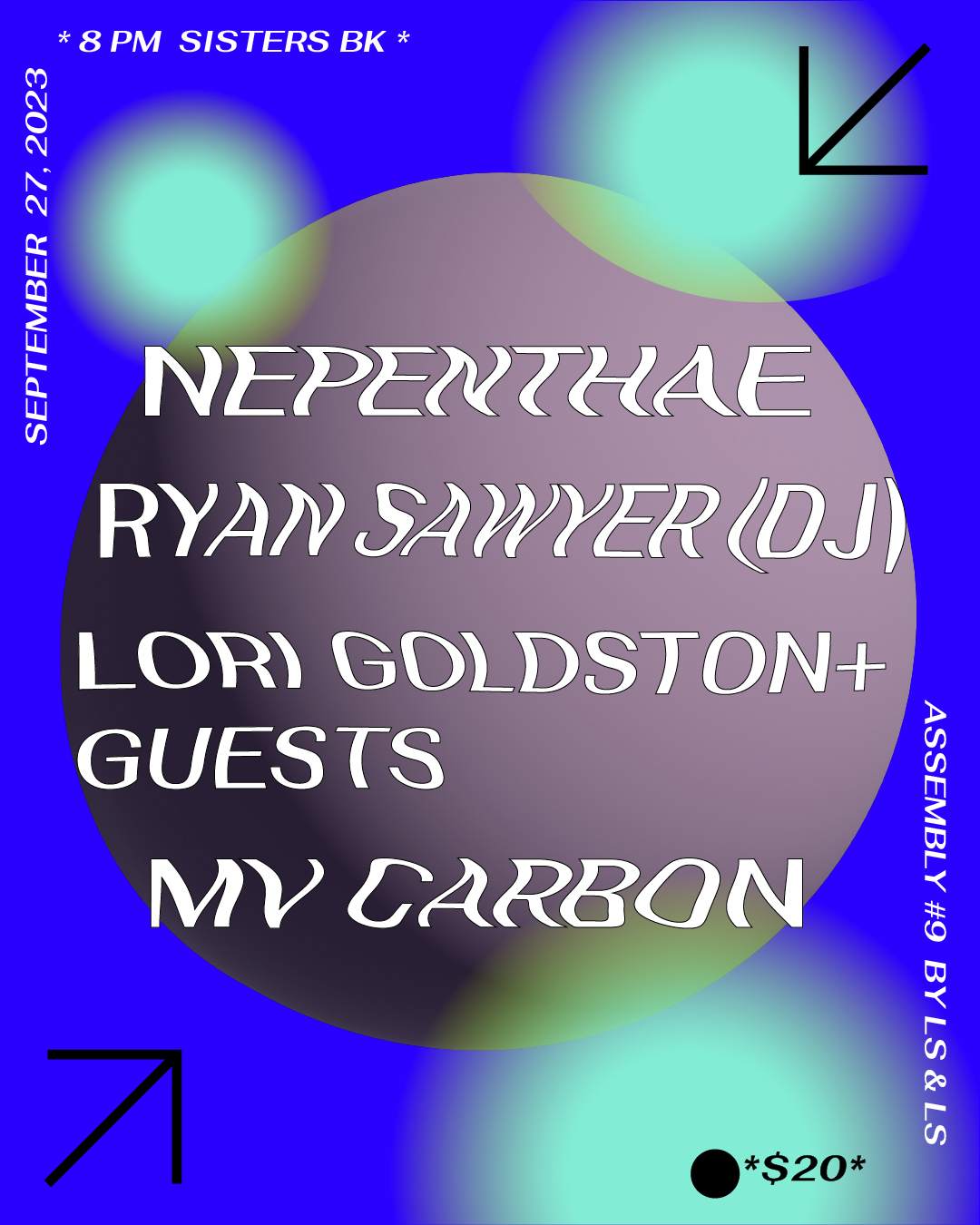 Lester St. Louis & Luke Stewart present
A S S E M B L Y #9
featuring live performances by
NEPENTHAE Zach Layton – 17 string electric bass
Henry Fraser – contrabass Raf Vertessen – drums
LORI GOLDSTON (& special guests)
Classically trained and rigorously de-trained, possessor of a restless, semi-feral spirit, Lori Goldston is a cellist, composer, improvisor, producer, writer and teacher from Seattle. Her voice as a cellist, amplified or acoustic, is full, textured, committed and original. A relentless inquirer, her work drifts freely across borders that separate genre, discipline, time and geography. She came to prominence as the touring cellist for Nirvana from 1993–1994 and appears on their live album MTV Unplugged in New York.
MV CARBON
MV Carbon is a Brooklyn based trans disciplinary artist. Her work encompasses live performance, video, film, sound, and visual art. Carbon explores the phenomenological and metaphysical relationships of sound, space, image, materiality, the sonic spectrum, time / space cognition, psychoacoustics, and sound ecology. Carbon addresses feedback within sonic space through the use of magnetic tape, cello, and amplification. Sculptural objects function as musical instruments, heightening the ritual, rhythm, and momentum embedded in sound. Carbon taps into the mystery of the human mechanism, exploring themes such as interchangeability, regeneration, telpathy, and the transmogrification of mind and matter. + all night background sound with DJ RYAN SAWYER
8pm, $20 at the door (cash/Venmo, no advance tickets)